Doctor Denison's mission is to provide exceptional, individualized care to each patient. As an audiologist-owned practice, we are dedicated to going above and beyond to understand our clients' unique hearing needs and personal stories. We will provide concierge services at request. We aim to enhance our patients' overall well-being and quality of life. By offering a tailored and comprehensive range of services, delivered with compassion and expertise, we strive to empower our clients to reconnect with the world around them, fostering improved social interactions and nurturing deeper personal relationships
Watch a Tour of Our Office
Denison Hearing is dedicated to providing exceptional hearing care that puts the patient first. As a fully independent practice, they work with all major hearing aid brands to select the best hearing aid for each individual's needs. They use the gold standard of Audiology, Real Ear Probe Microphone Measurements, to program the hearing aids, ensuring they are optimized for each patient.
What's more, Denison Hearing offers a risk-free trial with no money down, allowing patients to try out their hearing aids before committing. If necessary, they even make in-home visits to ensure patients are comfortable and their needs are met.
By prioritizing their patients' well-being, Denison Hearing sets a high standard for hearing care. Their commitment to using the latest technology and personalized approach to hearing care makes them a trusted choice for those seeking a better hearing solution.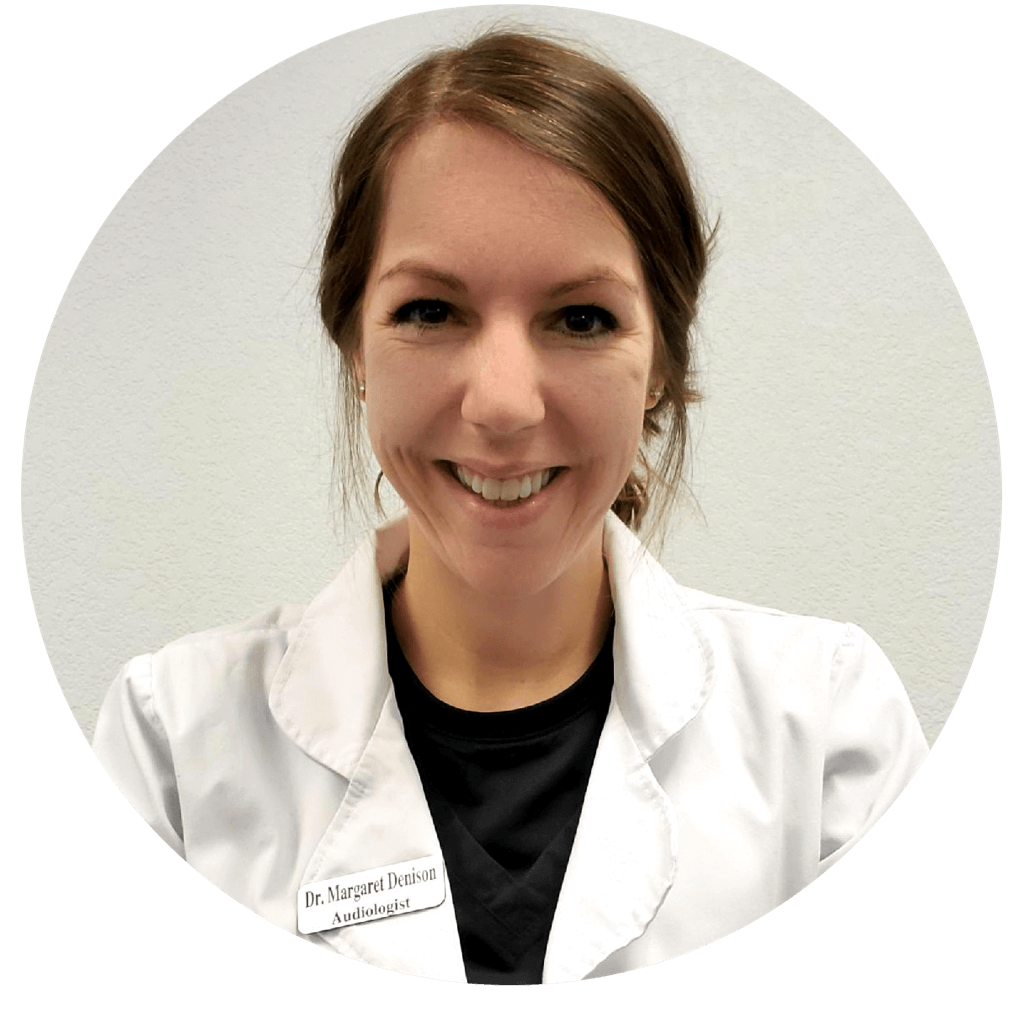 MARGARET DENISON, AUD, CCC-A
Doctor Denison graduated with the highest honors from Central Michigan University where she received her doctorate in audiology. She is passionate about increasing her patient's quality of life through better hearing.
Being an audiologist-owned & operated practice provides us with the expertise needed to comprehensively and effectively treat ear hearing loss and tinnitus. We offer a wide range of hearing aid technology at multiple price points.  We work with all major hearing aid brands and will cater to each patient's needs.
Dr. Denison will meet with each patient individually and continue with them throughout their hearing journey.  Our audiologist is available for same day appointments and travel visits when needed. We look forward to welcoming you and helping you prioritize your hearing health.
Denison Hearing believes in "try before you buy" and will offer a risk-free hearing aid trial outside of the clinic.